Patient Reviews
At Lawson Family Chiropractic we love when patients share with us their feedback and comments after chiropractic care. Please read our patient testimonials below to see what other people have achieved through their tailored treatment plans with us.
Read more great reviews on Google by clicking the banner to the right »
For more information, or to schedule an appointment contact us today.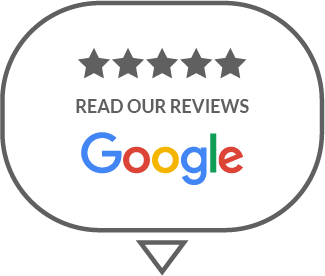 ---
Empathy and Technical Skills
Doctor Lawson displays both the empathy and technical skills that I'm hoping will help with my back issues. She seems to be much more concerned personally with her patients' well-being than any MD that I have had experience with.
~Kenneth R.
Completely Trusted
Dr. Lawson takes the time to explain my problems and not only offers solutions but explains how the solutions will benefit me. She is very professional and has a thorough knowledge of the body and how the systems work together. I trust her completely with my spine and well-being.
~Susan L.
Amazing Service
The service was amazing! It is funny because I have NO back pain! After one adjustment. I've always experienced back pain. I have never felt this way.
~Cynthia N.
Explains Everything
Dr. Lawson explains everything that she does and why. I have over the years had different issues that required adjustments and she was able to truly fix me.
~Robin H.
Very Highly Skilled!
Dr. Lawson is a very highly skilled and trained professional that will take the time to make sure you get the care and knowledge you need to live a happy pain-free lifestyle.
~Dustin L.
Best I've Experienced!
I've been in chiropractic care for 49 years. This was the best I've experienced, and I've worked for 3 chiropractors and seen many more!
~Sherry S.
Great Experience!
Great experience. Addressed target problem areas, explained what doing and why at each step, expected outcomes and how to continue on my own with exercises and after care — great for first-timer.
~Roxanne H.
Individualized Treatment
Dr. Meg treats each patient as an individual. Her adjustment techniques are different depending on what is going on. I have been to several different chiropractors and felt they were rough. Not Dr. Meg.
~Kathleen L.
Attentive!
I have tried another chiropractor, and am so very glad that I chose Dr. Lawson. She is attentive to teaching as she educates me to revive my body's potential. All the while her adjustments are a part of heaven!
~Lynne S.
Professional & Friendly!
Dr. Lawson is wonderful! She takes time to listen and explain the process. Not like most doctors today. The staff are professional and friendly. I highly recommend Lawson Family Chiropractic.
~Kerry M.
The Place to Go!
I cannot give a high enough recommendation. Lawson Family Chiropractic goes above and beyond for their patients and they have specifically taken very good care of me. If you are in need of a chiropractor, this is the place to go!
~Samantha G.
Great Atmosphere!
I felt very comfortable with my entire visit. Great atmosphere. Dr. Lawson is very knowledgeable and seems to be very caring. I am very satisfied with my experience.
~Mark P.
Great Enthusiasm and Dedication
I love that you educated me about issues, and I really loved that Gracie got in on the healing :-). I also liked that you took photos so I could understand how askew I am. I want to see photos again in 6 months. Thanks for your enthusiasm and dedication.
~Alexandria M.
Love the Therapy Dog!
I love the fact that Dr. Lawson has a therapy dog, Gracie, onsite. It makes for an even better atmosphere when an animal is part of the staff. The staff is exceptionally friendly and Dr. Lawson is extremely knowledgeable and has a holistic approach. She wants you to be healthy and chooses the best methods for healing.
~Allison W.
Pain Noticeably Diminished
A pain that I had been dealing with for several months was noticeably diminished after the first visit at Lawson Family Chiropractic. Moreover, Dr. Lawson was willing to treat me in conjunction with the physical therapy I was already receiving at a local rehab clinic. In only a few visits, I have gone from severe pain to only minor discomfort.
~Donna T.
So Grateful
I have seen many chiropractors over the years and Dr. Lawson has helped me more already than any other doctor I have been treated by. I feel confident that with her help I will be able to regain so much quality of life and I am so grateful to have found this practice.
~Andrea K.
Grateful!
I was worked in last minute out of the kindness of the staff's heart, so even though I had to wait a short time, I was grateful to be seen and didn't mind the wait!
~Susan L.
Warm & Personable
Warm and personable environment and staff. Dr. Lawson takes her time with each patient and you never feel rushed or impersonal.
~Nancy M
Absolutely Wonderful
Dr.Meg Lawson is absolutely wonderful. The most carrying and helpful doctor that I have ever met, and I met a few. Thank you
~Nicoleta H.
Thank You!
I have been a patient for nearly 21 years and could not ask for better chiropractic care than doctor Meg. Thank you!
~Shannon Jacobsen
Felt Right At Home
The staff made me feel right at home. I love the fact that I was given exercises to do daily. I'm very hopeful that I will get good results.
~Nancy B.
---
Reviews at Lawson Family Chiropractic | (706) 546-4488